NRA Refuse to Be a Victim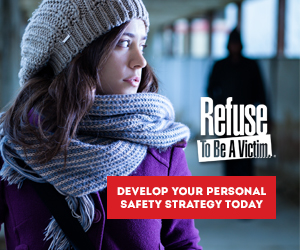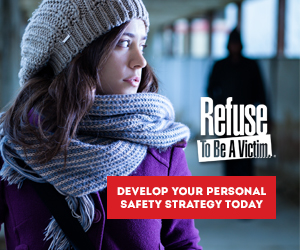 NRA Refuse to Be a Victim
Duration of Course: 3-4 hours
Short Description: The single most important step you can make toward ensuring your personal safety is making the decision to refuse to be a victim. This means that you must have an overall personal safety strategy in place before you need it.
Through a four-hour seminar called Refuse To Be A Victim® you can learn the personal safety tips and techniques you need to avoid dangerous situations and avoid becoming a victim.
***Please Use PayPal Button in the bottom left for check out and payment arrangements****
The topics presented in the Refuse To Be A Victim® seminar include,
Mental preparedness
How to make your home more secure
Improving your physical security in various environments
Safety precautions when driving
Safeguarding yourself and items with traveling
Technological Security
What to consider when choosing physical self-defense training
Personal protection devices
The following optional topic areas can be added upon request in advance.
Workplace Safety
Safety for Parents and Children (Pre-school through High School)
Safety for College Students
Safety for Seniors and Persons with Physical Disabilities
This is not a firearms course.
This is also not a self defense course.
Firearms, other personal protection devices, and self defense are briefly discussed for consideration. However, most of the course is about lifestyle practices and changes in mindset that can enhance your personal safety.